G&T Orthopaedics Physicians
Expert Doctors.
Professional Care.
Physicians Christos Giannoulias and Kevin Tu are both board-certified orthopaedic surgeons, their certification earned through rigorous testing. They are members of the American Orthopaedic Society of Sports Medicine and the Arthroscopy Association of North America.
Athletes in their own right, Christos Giannoulias and Kevin Tu opened G&T Sports Medicine in 2004, combining their knowledge of advanced sports medicine techniques with their passion for personalized, supportive patient care.
Dr. Giannoulias and Dr. Tu serve as Orthopaedic Consultants at Hines VA Hospital. They are both Medical Staff Members at Elmhurst Memorial Hospital, Swedish Covenant Hospital and Alexian Brothers Medical Center. The doctors are also Master Instructors of AANA Shoulder Courses and both serve as Orthopaedic Team Physicians for the Chicago Shamrox.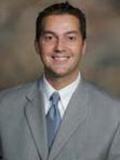 Dr Christos Giannoulias MD
Orthopaedic Surgeon
Christos Giannoulias believes in patient-centered care that begins with building rapport and maintaining lasting relationships based on honesty and trust. He is a Clinical Instructor in Sports Medicine at Loyola University. He received his bachelor's degree at Miami University (Ohio) and received his medical training at the Chicago Medical School, Loyola University Medical Center, and New England Baptist Medical Center. He received his Orthopaedic Surgery Board Certification in 2006 and Orthopaedic Sports Medicine Board Certification in 2008 and specializes in shoulder injury, arthroscopic rotator cuff repair, arthroscopic repair of instability, and arthroscopic treatment of shoulder cartilage disorders. He enjoys hockey, golf, and running.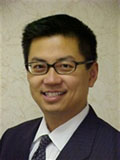 Dr Kevin Tu MD
Orthopaedic Surgeon
Kevin Tu believes in developing long-term relationships with his patients on a foundation of honesty and trust. He is a member of the Alpha Omega Alpha, an honorary society for top medical students. He studied medicine at the Medical School at Loyola University, where he graduated cum laude. He completed his residency at the Loyola University Medical Center (LUMC) and earned his Sports Medicine Fellowship at the University of Rochester. His treatment specialties include arthroscopic surgery for the knee and shoulder. As an athlete, he enjoys swimming, football, and baseball.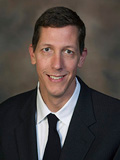 Dr Thomas Poepping MD
Orthopaedic Surgeon
Tom Poepping is a West Point graduate who spent 9 years treating a wide range of orthopedic sports-type injuries in a physically active, athletic population with intense physical requirements. This experience further refined his philosophy of patient care as a team effort involving not only the patient and doctor, but also the vital ancillary treatments that can speed return to work or sport. After graduating from West Point he was selected as one of only 2% of cadets that were allowed to attend medical school. He completed his medical school and orthopedic residency at Loyola University. He attained Orthopedic Board Certification in 2007 and Orthopedic Sports Medicine Board Certification in 2009. While in the army he served as the Chief of Orthopedic Surgery for 5 of his 9 years and completed deployments to Iraq and Afghanistan. His treatment specialties include arthroscopic treatment of shoulder instability, rotator cuff injury, knee ligament and cartilage injury, ankle instability and cartilage restoration. He enjoys running and triathlons, woodworking, and playing guitar in his free time.